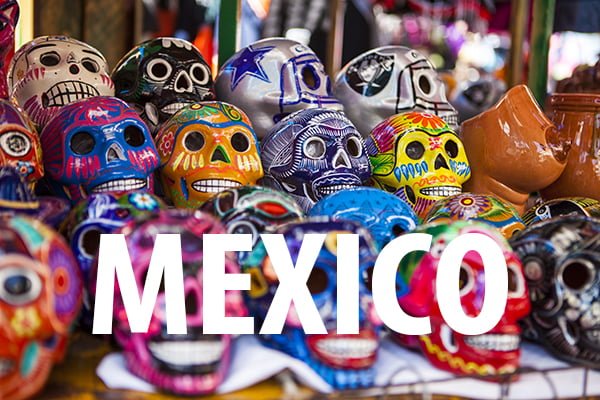 Apart from Christmas, birthday time is my favourite time of the year! And how lucky was I to get to celebrate my birthday in two different countries this year! We started the day in San Diego, then we crossed the border to explore Mexico. Then we came back to San Diego and had dinner at Little Italy. Ahhh, it was a perfect day!
1. A San Diego Breakfast
We jumped on TripAdvisor to find a local little cafe in the heart of San Diego. We have been so sick of chain restaurant after chain restaurant that we were looking for ANYTHING different. We stumbled upon this little gem of a cafe and I got banana bread french toast and it was DE-lish! Oh, also found a bright purple wall and that made me happy!
2. Mexican Tacos for Lunch
We crossed the border into Tijuana and instantly felt like we were in the 3rd world. However, we got an uber to Rosarita beach, which was beautiful. Found a little shack on the beach and had some mexican beer and authentic tacos and burritos for lunch. They were super delicious. And the chips and salsa were perfection. My mouth is drooling as I type this!
3. The little puppy

We found this ADORABLE little puppy on the beach. He looked so sad and I felt so sorry for him!! I wish we could have taken him home with me. I loved on him for a little bit and then had to say goodbye. As we left the beach we found a cactus and bull head and really felt like we were in Mexico!
4. Mexican Markets
We visited two markets. The first bunch of photos with all the colour and vibrancy to them were at Avenida Revolucion and the second bunch, with all the cheese and food, were at El Popo markets. I was so impressed with all the colours we saw! There was so much authentic mexican stuff there it was amazing to see! We wondered around and took a bunch of photos before we headed back to the border to get "home"
5. Little Italy for dinner
We ended up at Little Italy for dinner. We found a super cute little italian restaurant and had the most amazing pasta ever! I didn't get any pictures though! I know, I know!!
What a wonderful birthday!