The Plan…1 Couple, 6 Months, 50 States – Fiddy States
On the 1st April, 2015 we are flying to the US to start our 6 month adventure. This is no April fools joke. We are taking a break from work, selling our cars and leaving our home in Perth, Western Australia to go and explore North America.  Our aim is to visit all 50 states, spend some time in Canada and stop in Hawaii on the way home. We started making a map with places we would like to see. The image below shows our rough draft of where we would like to drive.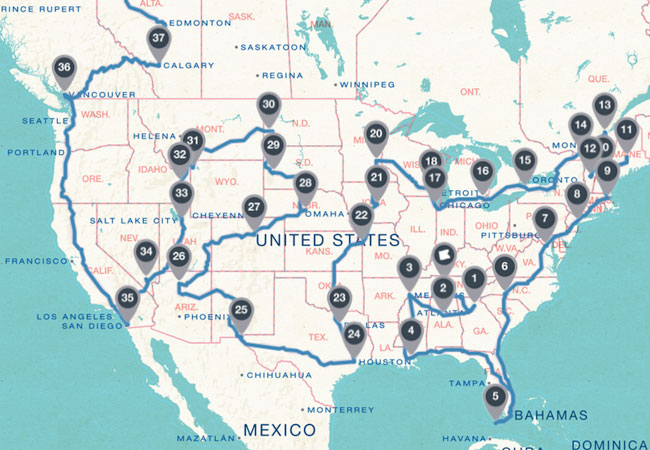 We have never owned a caravan before. Between the 2 of us we have about 6 hours experience driving on the right hand side of the road. But we love adventure and are up for a challenge.  We recently bought a RV (fifth wheeler) that we will paint, renovate and fix up before we hit the road. It is currently sitting in a friends driveway in Nashville TN.  In the next 2 months we plan to purchase a truck to tow the RV and then we should be ready to go.
We like taking photos and plan to share them on the blog here. Follow us on instagram and subscribe to our mailing list if you want to share in our adventure.
You can learn more about us here.
The Plan:
1. Fly to the US
2. Buy an RV and Truck
3. Drive through all 48 continental States
4. Drive to Alaska
5.F ly to Hawaii
6. Take lots of Photos
7. Meet lots of people along the way
8. Share about our adventure