The RV Renovation | Before & After
Alas! Here is the grand unveiling of our newly renovated Fifth Wheeler! We are really excited to share our RV Renovation with you as the finished product turned out a lot better than we ever dreamed of!
Note, I am planning on posting some more details surrounding the actual renovation and also some more pictures of the finished product.
Hopefully this gives you a good enough insight into where we are currently living. For the record, we are LOVING it. I think it's the best home we've ever lived in, between you and me 🙂
So, bit of background information. We have broken our RV into 4 main areas
– Living Room
– Kitchen & Dining
– Bathroom
– Bedr0om
LIVING ROOM AND KITCHEN & DINING MAKEOVER
Here is a better shot of the 'living room':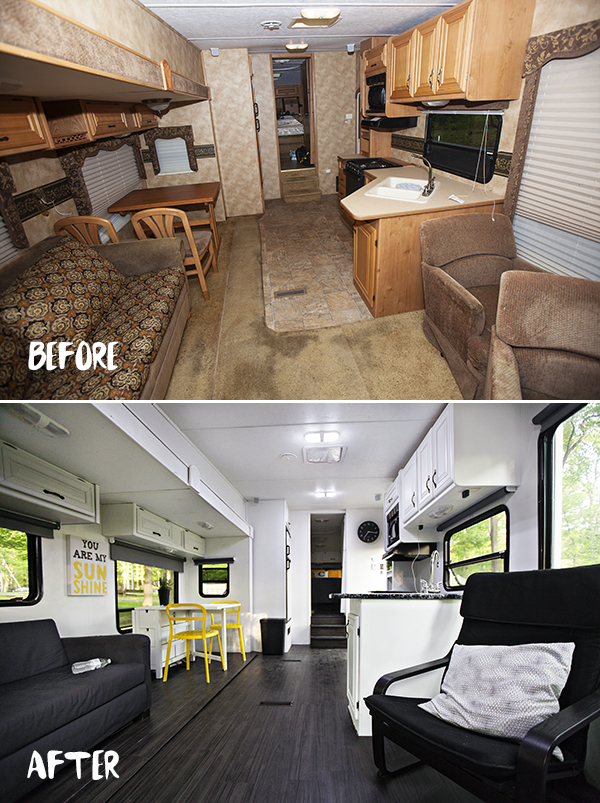 Here is a look at the fridge, new kitchen and the dining area:
Ahh, and the newly renovated kitchen!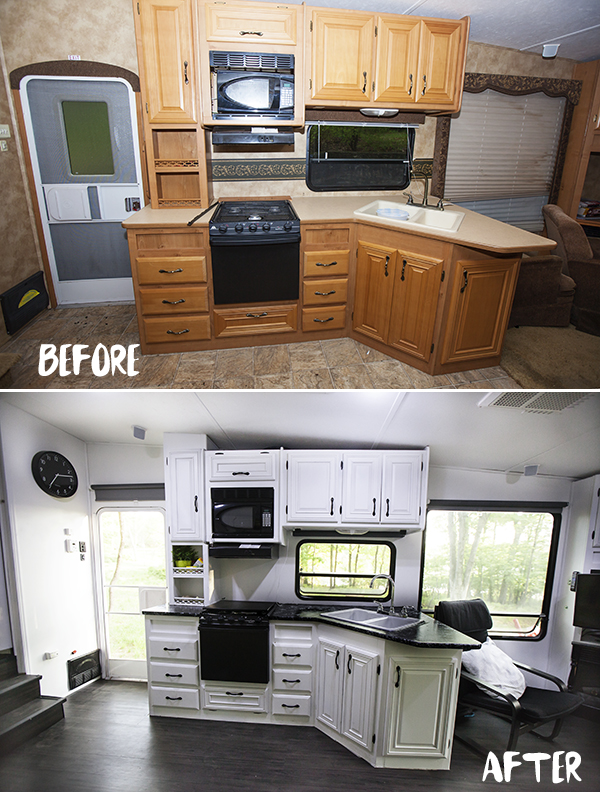 BEDROOM MAKEOVER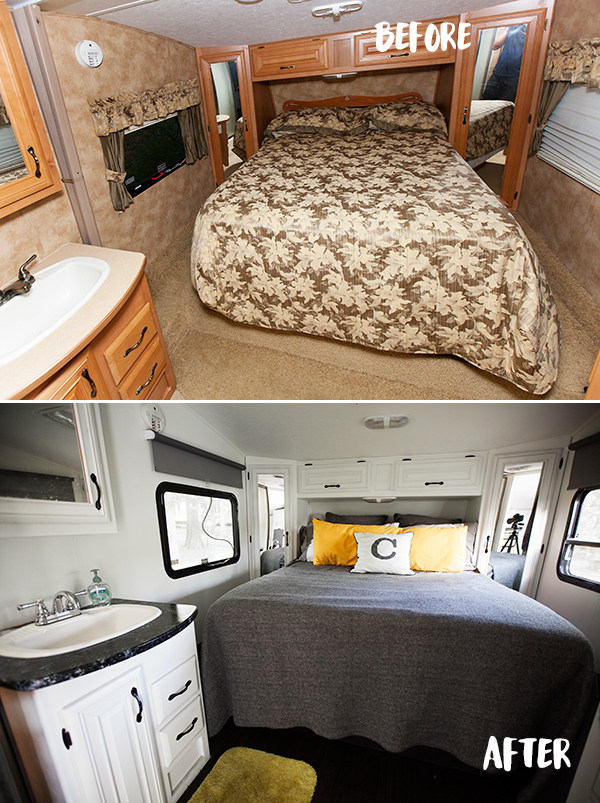 If you're wondering if the bed looks bigger in the after shots, yes it is. Drikus rebuilt and upgraded the bed so that we would have more storage below it and be able to fit a queen size mattress on top of it. Now we have a nice big, comfortable bed to sleep on and loads more storage to keep stuff hidden away in. Woohoo! Go Drikus!
BATHROOM MAKEOVER
That big white thing in the shower in the above 'after' shot is our washing machine. We keep it there when we drive and just take it out when we need to shower. It's an awesome little machine!
I'd still like to spray paint the actual toilet & shower with white epoxy spray, but we're too busy exploring the country to worry about the little things like that. After all, at least they're working! Can't complain!
And that's all for now! More detailed 'after' pics to come. Watch this space.