Denali National Park | Day Two
So, we visited Denali National Park and just went to Mile 15, you can read the post here. Today, we did the paid tour and went all the way to Wonder Lake.
We had to get up SUPER early! As our tour left at 6.30am! It's a whole day bus ride all the way to Mile 75. We saw some super cool sights, some animals, and then ended the day at the 49th State Brewery. It was a long, tiring day, but we enjoyed it nonetheless.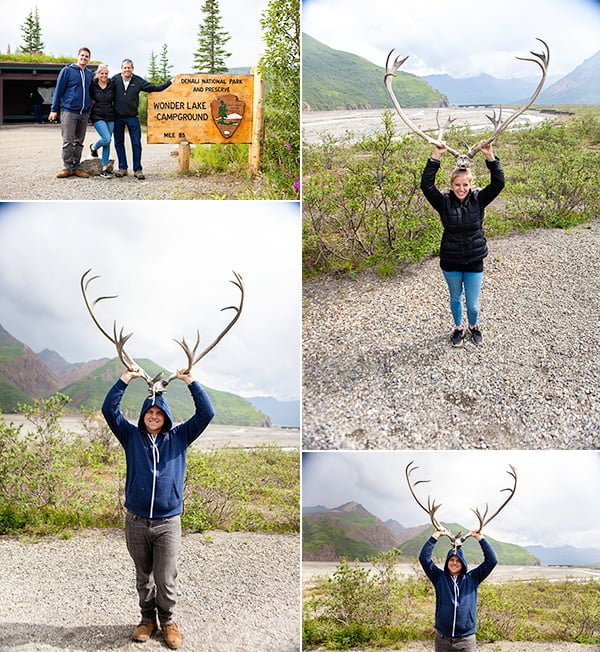 1. The Bus and the Views
The only negative thing that i'm going to say about this tour was the bus. It was OLD, and uncomfortable! And it was cold the entire time! We really didn't enjoy sitting on this bus for over 11 hours! I think if Denali could use some more modern busses, with bigger windows, that would make the entire trip a million times more pleasant. Anyway, that's if you do the tour with Denali. You can book other tour guide busses which are more modern (and they provide coffee, which ours didn't) but I think they're slightly more expensive.
2. The Wildlife
We saw a MOOSE today!! But I'm not sure if I want to count it because it didn't have antlers! Those are the moose that I came to see people!!! We all some some deer, and ALAS a bear!!! It was a Grizz and he was super cute! And really close to the road too!
The bus was jam packed, and everyone had cameras, so the experience of photographing all of these animals was a bit intense, it was like wildlife papparazzi!
We stopped for lunch at the lake, which is where we saw the moose and her baby drinking some water. That was really cool! Then we had the long drive back. It started raining, and we were super tired and uncomfortable the entire way back.
3. 49th State Brewery
We decided that we were too tired to cook dinner tonight so we went to the 49th State Brewery, which was right near where we were camping. This place was awesome! And we saw a moose with antlers (albeit, he was stuck to a wall). The food was amazing, and we had some super yummy craft beer. Not a bad way to end a super long day.
Yummy!!